Professional TV Mounting Service
Licensed, Insured, & Bonded​
Same Or Next Day Availability
We Carry Mounts For All TV Sizes
We Service The Entire DMV (Washington, DC, Virginia, Maryland) Area
Our Services: TV Mounting, TV Dismounting, Soundbar Install, Shelf Install, Outlet Relocation, Cord Concealment And Much More…
⭐️⭐️⭐️⭐️⭐️ Five Star Reviews
Call (240) 552-9779 And Schedule Now​
Get A FREE Quote Now!
Fill out the form below to request a free quote. We will call/text you in 5 min or less with pricing information.
About Our TV Mounting Company: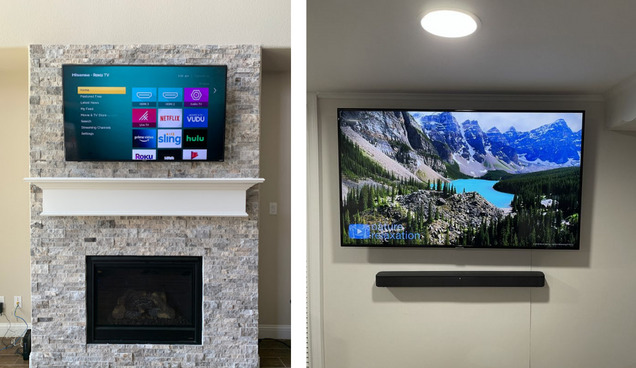 Our TV mounting company specializes in the professional installation and setup of television screens in homes and businesses. We prioritize your safety and satisfaction, delivering a polished, entertainment-ready setup that enhances your viewing experience. Our skilled technicians ensure safe and secure mounting of your TV, taking into account factors like wall type and viewing height for optimal placement. We handle all the necessary wiring and cable management, creating a clean and clutter-free appearance.
Benefits Of Hiring A TV Mounting Pro's
Professional, secure TV mounting.
Clean and organized cable management.
Enhanced viewing experience with optimal placement.
Aesthetically pleasing and clutter-free installation.
Increased safety and reduced risk of accidents.
Customized solutions to meet specific needs and preferences.
Time and effort savings, ensuring a job done right.
Expertise in handling various TV sizes and types.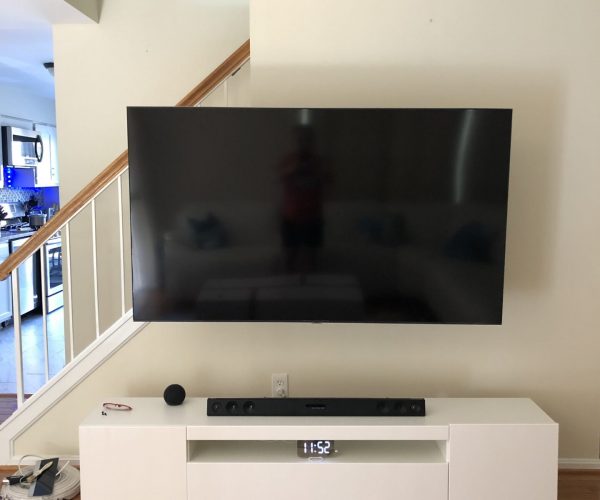 We're getting booked really fast, make sure you schedule your detail today. Call (240) 552-9779.

Click Here To Save Time & Schedule Online

Here's What Some Of Our Customers Have To Say:
Call Now For Your FREE Quote (240) 552-9779.

Click Here To Request Pricing Info.

Call Now Button